Are you Lonely, Single and Frustrated? . . .

Is Your Biological Clock Ticking? . . .

Do You Want to Get Married ? . . .
Do you Really Want to Get Married?????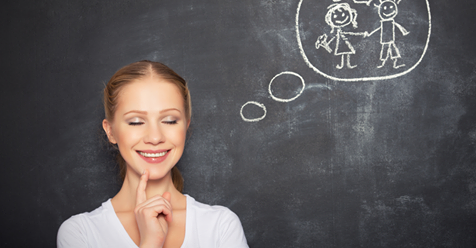 Are you desperate to be a wife and mother?
Do you believe all the good men are taken?
Are you only meeting  losers?
You can have true love in your life
If you are FOCUSED on what you want . . .
Take ACTION  to move yourself forward and create more Love in your life.
Because I am Susan Sheppard and I created the system called Love with CLASS that has inspired  women of all ages, shapes, looks and personalities to be able to choose the man you want and create a passionate, fulfilling, love relationship, marriage and even children if that is what you want.
After 23 years, I divorced my husband and the father of my three daughters not because I didn't love him but because I didn't know what to do to fix us.  He was a Viet Nam Vet Green Beret Special Forces victim of PTSD and we had problems. I took every course I could find about relationships because I knew I needed to do it different if ever I was to have love again.
I dated a young man 18 years younger, Persian, Jewish, first born son of seven children whose mother was the same age as me.  It didn't last long and he went back to his "bimbo" girlfriend who was determined to marry him.  After 2 years of drama during which she hated me and he and I remained friends, I ran into her.
She said "I'm so glad to see you!"
I said " Why? You don't like me!"
She agreed but said, "You have something I want. I watched  and he was different with you than with me.  It was like I had his body but you had his soul and I want to know how to do that.  Will you teach me? "
The system has all the answers to what it will take to move you from desperation to absolute contentment, love and happiness with the love of your choice.
Join the Love with CLASS Movement and own your feminine power
Realize that YOU do the choosing and you have more power than you can imagine.
Just imagine being able to walk into a room anywhere filled with men and being able to look around and choose the one you want to be in your life.
You can have that power and be certain to make sure you want to keep him after you choose him.
You can have that beautiful wedding that you have dreamed about since you were 8.
You can have that Idyllic life with the man of your dreams who cherishes you above all.
You can have that perfect family with the children you have fantasized about.
You as a young woman, want it all.
You work on your education and move into your career.
You put relationship and children on hold, thinking I will have time, I have years and you now have a great job and love your career .
Time flies and suddenly you are going to be 30 and then 35 and your Mom makes a wistful remark about wanting a  granddaughter or your Dad tells you he will soon be too old to play football with your son. or your sister gets engaged to someone you used to date and your best friend just discovered she is pregnant for the third time.
You suddenly realize the clock is ticking.
Then what happens is it becomes urgent.
You feel desperate and no one is even asking you out on a date.
Back to the story ! After some convincing on her part I agreed to coach her  and she became my first relationship client 25 years ago.  I was a business coach but I taught her what I knew about relationships and during the 2 years that I coached her I developed the Love with CLASS system and she got married to someone she had known but was unable to see before the work we did.
Because my system never fails, I have helped hundreds of single people to heal their wounded hearts and find true love and keep it.
It happened for Sally age 34, practicing attorney within one year she went from dating losers to a fairy tale wedding and now she is the mother of a beautiful baby girl.
And it happened for Celia who was 55, not beautiful, awkward and never married. She chose a widower who adores her and took her to Paris for New Years and proposed under the Eiffel Tower. Now they travel the world going to art exhibits and plays.
Your problem is you don't believe it can happen for you like it has for all those others.
We can change your belief and grow your self esteem so that you absolutely have no doubt about what will happen for you.  Join the Love with Class Movement and brush away your fears, get a plan and take action so you can get what you want Now.
Give yourself this precious gift! You deserve to have your fairy tale
Get the Complete Love With CLASS System for just $37.
And just to make sure that you get your results and truly learn how to own your feminine power and choose the love of your life, you will automatically be enrolled in the Love with CLASS membership and group coaching for the low monthly fee of $27.
Group Coaching is included for everyone who purchases this System and is held biweekly. Coaching will be recorded so you don't even have to be on live, but Live you can get all of your questions answered and realize that you are not alone in your quest.
The membership site will have hours and hours of previous group coaching calls , radio interviews and all of the articles I have ever written.  Please join us and let me help you find the love of your life.
Don't worry the first month is free and you can cancel anytime within the first 30 days after you enroll.
Invest in yourself with the Complete Love with CLASS System
One time investment of only $37

then $

27

/mo
Cancel within the first 30 days anytime or continue bi-weekly coaching for only $27 per month.